Train Smart... Train Safe... Train Well
Our process is designed to be simple to use - our courses are easy to follow, and the assessments are "Open Book" so you can refer to the training material at all times, possibly with a second device or second browser open.
Feel free to help your team understand the information, and we encourage you to tailor your approach to suit each individual - some may not need any help, however some may not speak or read English well, so please get involved and help them through the process.
Use the material, be available and encourage your team to ask questions - use SmartHS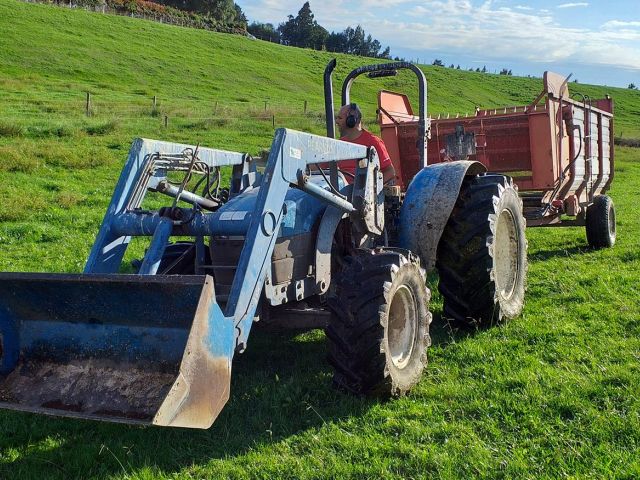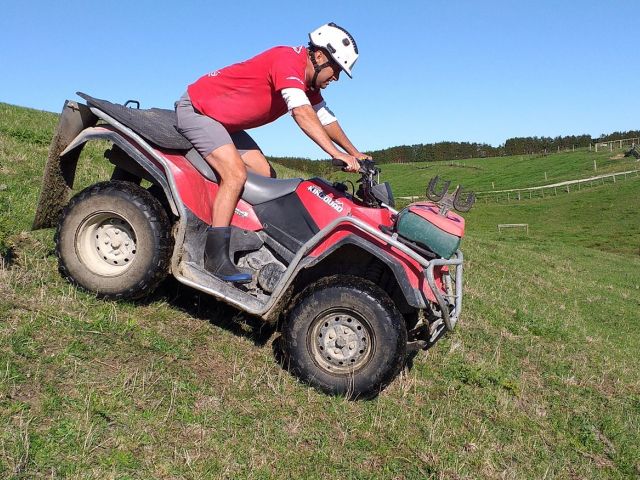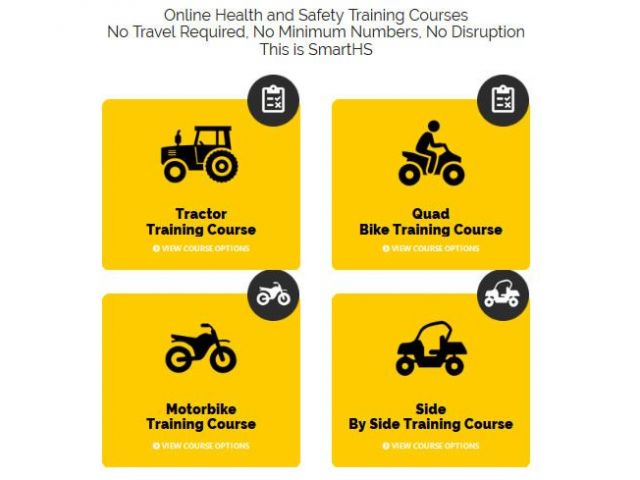 Step 1
Browse through the range of training courses we provide, and select the ones you feel are appropriate to the requirements of your business.
Once you have selected the training packages you require, choose a quantity to cover each student looking to qualify and proceed through to start the checkout process.
You'll need your credit card and some basic information.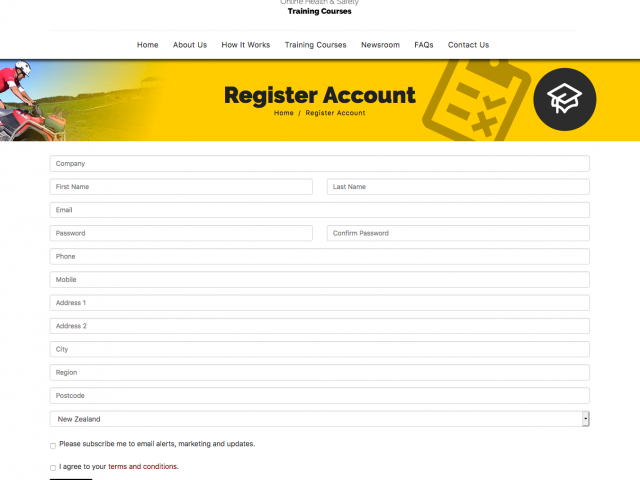 Step 2
As you go through checkout you will register with us, you'll need an email address and contact details to complete the process.
Set up your password and please remember to keep it secure.
When you are an existing customer you will be able to login to your account from the "My Account" link at the top of the page.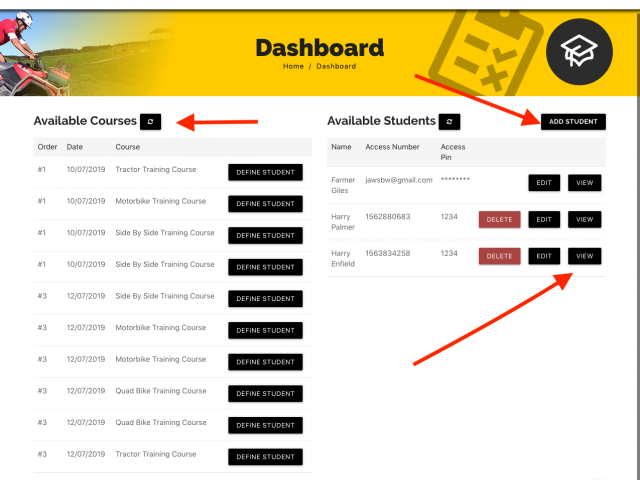 Step 3
Once you have created your account and confirmed your order, you can finalise the process and make payment.
Make sure you buy enough courses to cover all of your staff members, simply allocate the courses to the person - you can add new people and more courses whenever you like.
The more people that you train, the more efficient your business becomes, and the more you are protected in case an accident happens.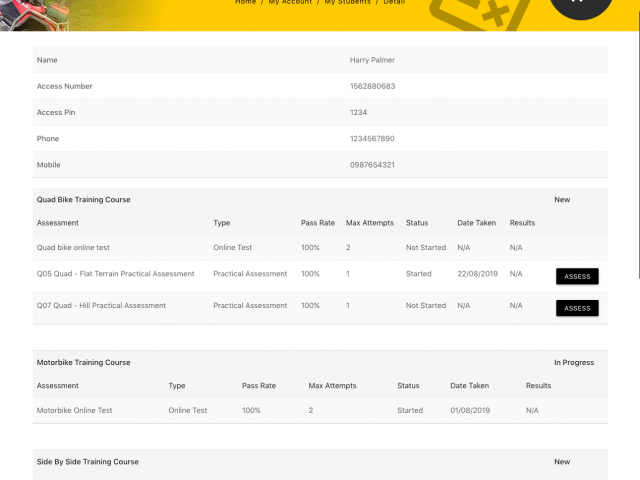 Step 4
Now add full details for your students, for example their full name and contact details.

The system will generate the student access number, you will create a password for each student then you pass both access number and password onto them to log in with under "My Training" tab.
You will be able to see their details so you need not worry about them losing or forgetting their details.
If you are self employed or taking the courses yourself then simply allocate courses to yourself.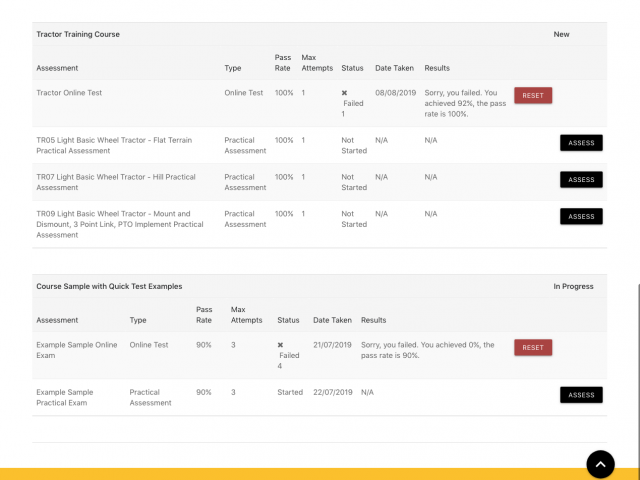 Step 5
Assign each of the training packages you purchased to a specific student or employee, then invite them to start the course using the access codes you generated in Step 4.
You will need to give your student their log in details as we do not contact them directly.
Please encourage and help them to understand the material. There is no benefit in taking shortcuts, or completing courses on their behalf, as that puts everyone's safety at risk.
STUDENTS ACCESS THEIR COURSES FROM THE "MY TRAINING" LINK AT THE TOP LEFT OF THE SCREEN.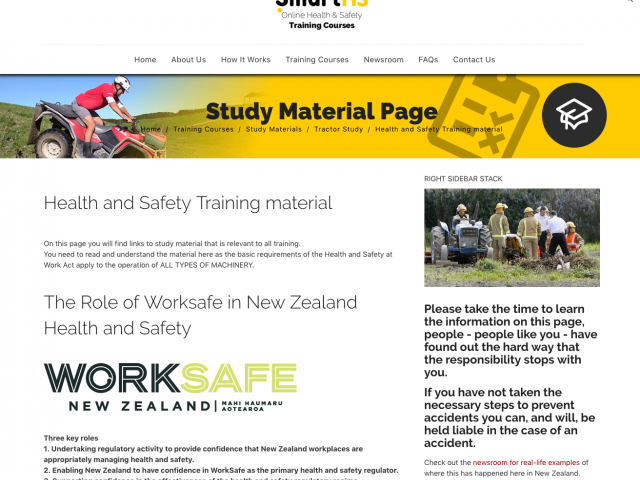 Step 6
Whoever is taking the course will login and proceed to study the materials provided, then take the online assessment and when ready undertake the practical assessments to pass this course.
The online assessments are open book so the resources will always be available.
THEY SHOULD NOT START THE ASSESSMENT UNTIL THEY ARE SURE THEY UNDERSTAND THE TRAINING MATERIAL.
When they successfully complete the online test they will need to speak to you about arranging their practical assessment.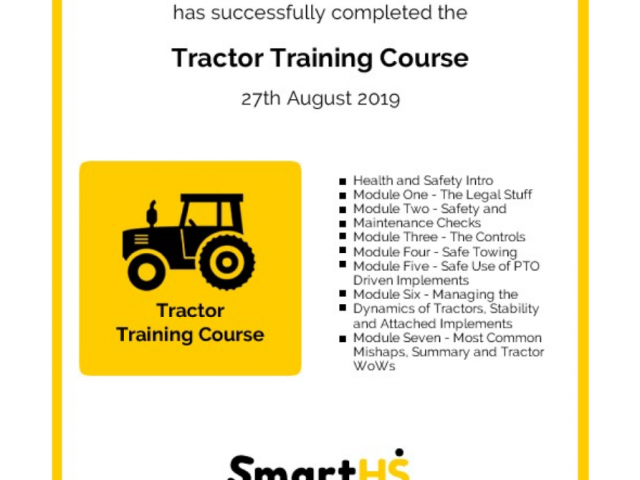 Step 7
You can set up the practical and sign off the candidate using the Assess tool in the website.
Once they have completed the assessments and achieved competency, you can download and print the certificate for both your records.
The certificate becomes part of the student's training record, and they can build on this as they progress through their career.
You as a business owner, manager, or the person responsible for Health and Safety, will be able to demonstrate your efforts to train and up-skill your employees as the records are safe on this web site for you to view anytime.