SmartHS was developed by Donna Clarke and Graham Foote
The SmartHS Approach
Our training courses are specially designed to provide in-house resources to assist you as business owners, operators, or human resource departments to ensure your employees, or yourselves, are aware of the Health and Safety requirements and the basic skills required to safely operate farm machinery.
These training modules are designed to improve work practices, safety awareness and help you and your team avoid hazards.
The training material is provided online, your staff members go through the modules until they understand how to keep themselves and others safe. Our courses will complement training you might already provide as part of your own on-farm training processes and specific environmental conditions.
We highly recommend you, as the purchaser of the training programme, review all incorrectly answered questions to ensure a comprehensive in-house training process has been completed as part of your internal systems.
Assisting your employees to remain injury-free demonstrates your commitment to the care and wellbeing of your staff and also saves costs by avoiding injury absence, impact from accidents and potentially reducing ACC fees, thus creating a safer working environment.
We appreciate some people in the farming sector are hands-on and prefer to find their own way, but this isn't necessarily the safest option, so we have provided this information as a resource to enable and empower people to cover the basics at their own pace, in their own environment.
We have provided examples of practical assessment situations for each piece of machinery. They are a resource to aid your in-house training programme. Allow plenty of time for the trainee to practice and consolidate the new skills they have learnt from SmartHS and yourself.
When you are confident your trainee meets the practical standard you can then finally sign off the practical assesment which will finalise the training.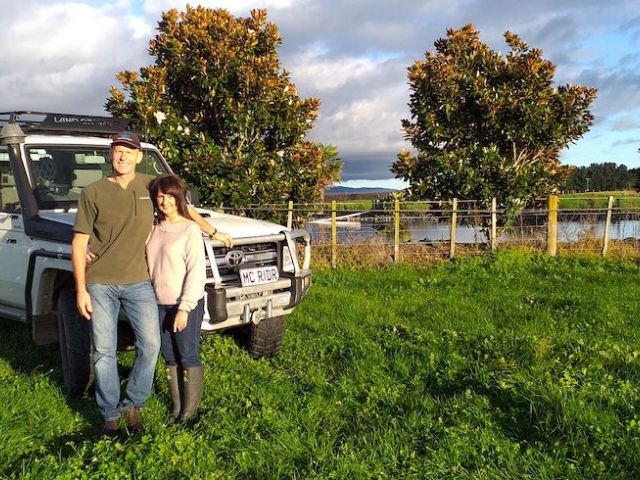 Meet the Team
Coming from an agricultural background Graham Foote has experienced family, friends and co-workers that have been affected by accidents while using farm machinery, and through the years has developed a passion to find a way to help and support the community by raising awareness in agricultural workplace H&S in his area of expertise.
Since 2005 he has trained thousands of farmers and commercial users of agricultural equipment all over NZ including men and women in prison from Christchurch to Kaitaia.
He is very aware of how accidents affect you after amputating 3 fingers in a sawmill accident back in the 80s when working graveyard shift to pay for his first farm.

Find out more about Graham here

Donna Clarke is the owner and managing director of Smarths.co.nz & coveryourass.co.nz.
Donna has worked in Quality management roles for Rothmans, NZ Breweries, NZ Labs, Dairy Goat Co-operative, EastPack and Greenmount Foods.
She has specialised in Quality Assurance, Compliance and Systems Documentation helping many small businesses create and embed quality systems into daily business life.
Undergoing health and safety training is not just about going through the motions to keep Worksafe off your back!
It is more important than that, it is about keeping you, your team and equipment in top working condition. Investing a few dollars now could save a life and a pile of cash long term. Our training requires no bookings, no minimum numbers, no travel, less time off work and is set up to be affordable for all businesses - it is developed by top industry consultants, it really is SmartHS...
Get in touch
If you have any questions or would like some more information, please don't hesitate to give us a call or contact us, we will get back to you as quickly as possible.